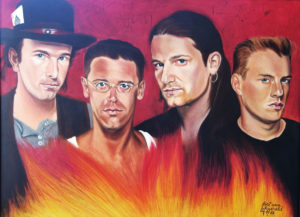 Celebrity Portraits
For more than 35 years, I have been creating Portraits of CELEBRITIES……mostly MUSICIANS, and MOSTLY BLUES MUSICIANS; some COMEDIANS, and the wonderfully talented SOPHIA LOREN, and getting them AUTOGRAPHED by the Celebrities. I feel this is not only an ART Collection, but a HISTORICAL Art Collection of American Talent as well!  PRINTS AVAILABLE! See Celebrity Portraits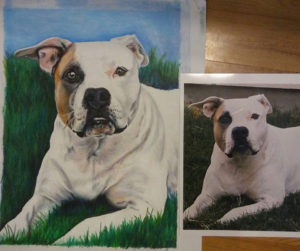 Pet Portraits
A "PRICELESS" Tribute to one of your family's favorite members – your EVER-LOVING PETS!
A wonderful gift to present to a friend or family member, or a great treat for yourself! Work is done from photos.
See Pet Portraits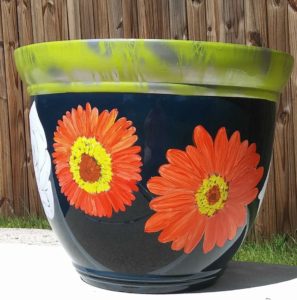 Art Merchandise
Tie-dye Art, Etched-Glass Christmas Ornament, Painted Pots for Plants, Painted Concrete Statues, Miscellaneous Fine Art Prints, Homemade Soaps in Original Molds. (more items added and updated often)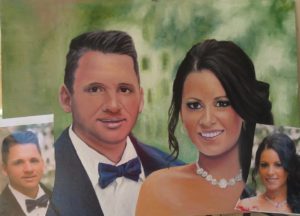 Private Commissions
Working in all of the "OLD WORLD" classic mediums of Graphite Pencil; Colored Pencil; Chalk Pastels; Charcoal; Pen & Ink; Watercolors; Oil Paints; and the Most Advanced Technique for me – Airbrush! Please, allow me to create an original, heirloom portrait for your friends and family. Work is done from photos. Very Reasonably Priced for a "PRICELESS GIFT" that KEEPS ON GIVING! See Portraits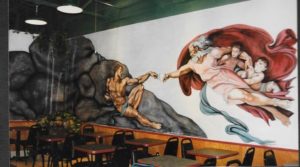 Wall Murals
For more than 35 years, I have been creating Portraits of CELEBRITIES……mostly MUSICIANS, and MOSTLY BLUES MUSICIANS; some COMEDIANS, and one Italian ACTRESS, the wonderfully talented SOPHIA LOREN, and getting them AUTOGRAPHED by the Celebrities. I feel this is not only an ART Collection, but a HISTORICAL Art Collection of American Talent as well! I know of no other sort of collections in all the world. Please, ENJOY! PRINTS AVAILABLE! See Murals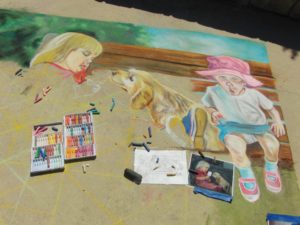 Italian Street Painting
Much enjoyment working on STREET PAINTING art at Festivals or corporate or personal request for events. See Italian Street Painting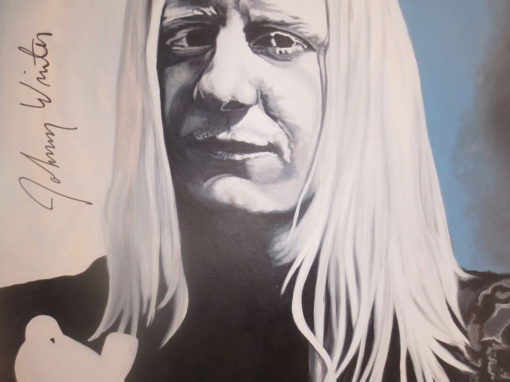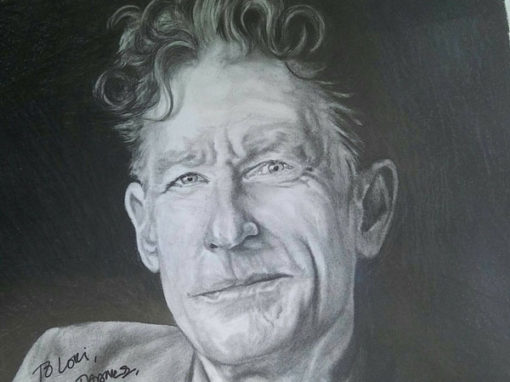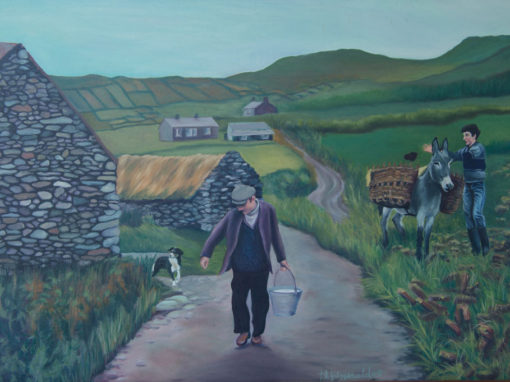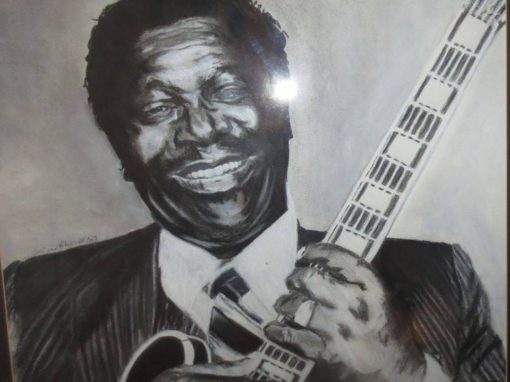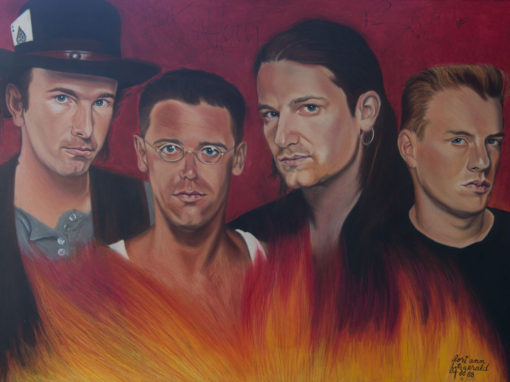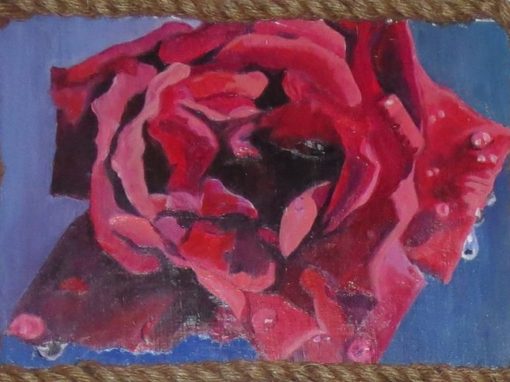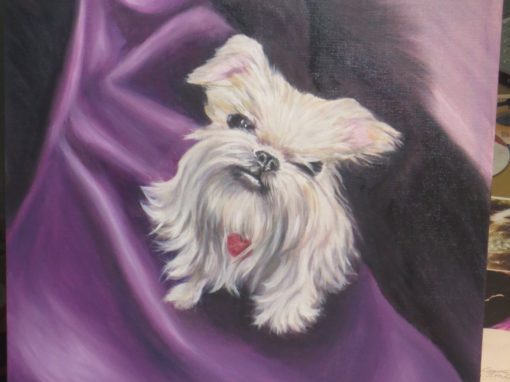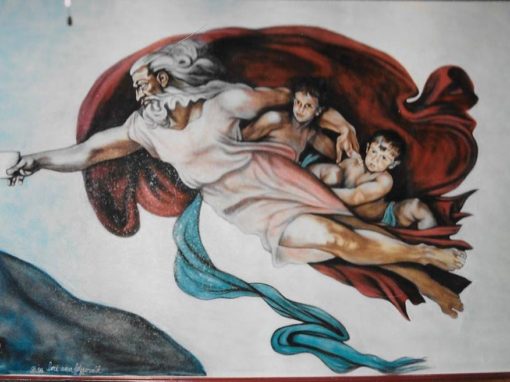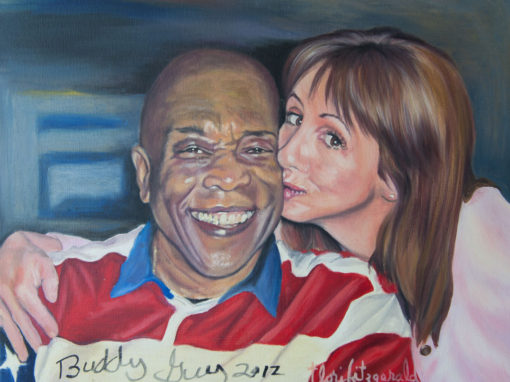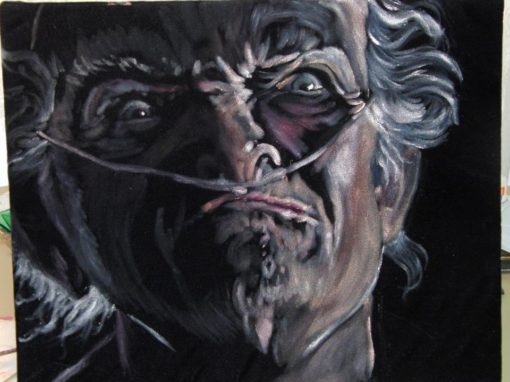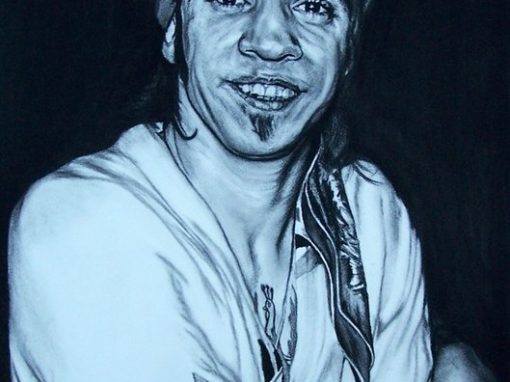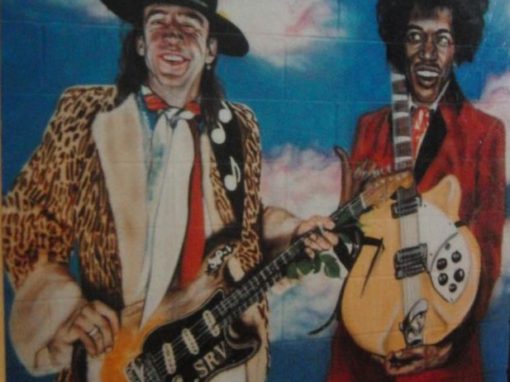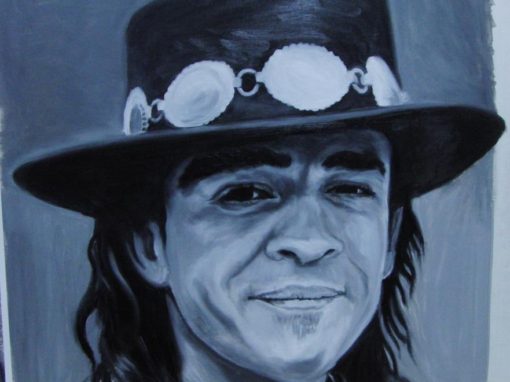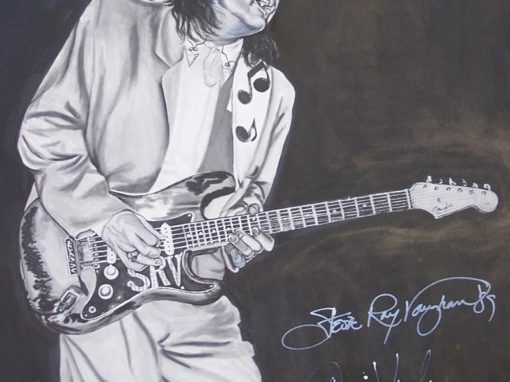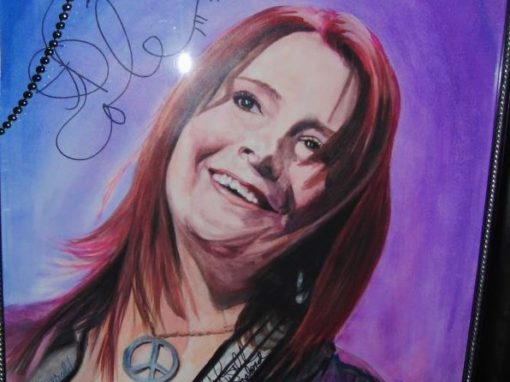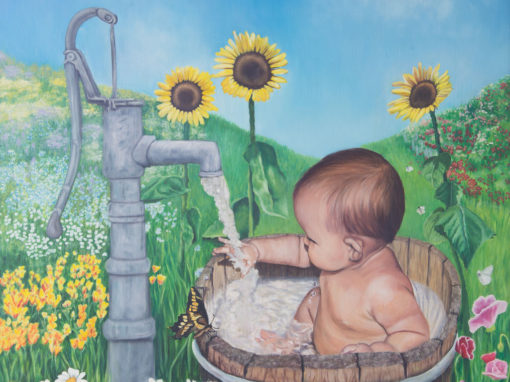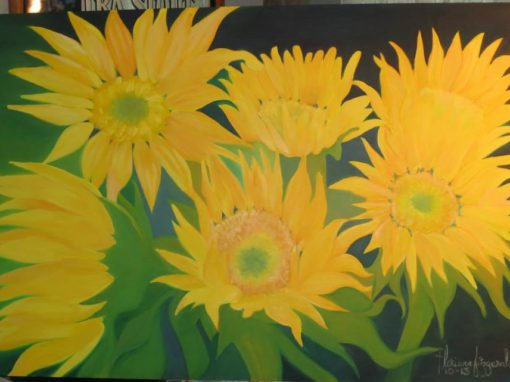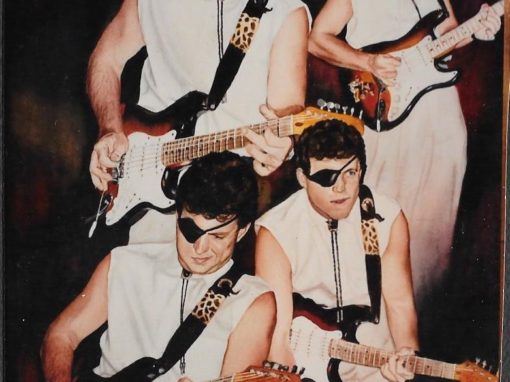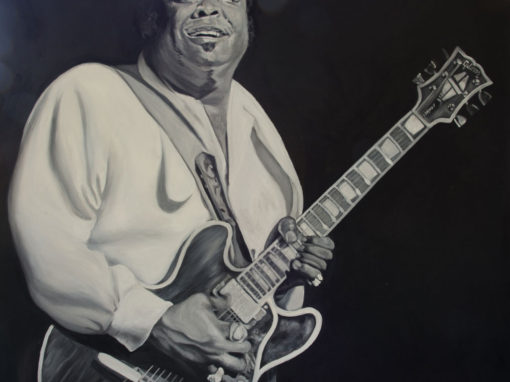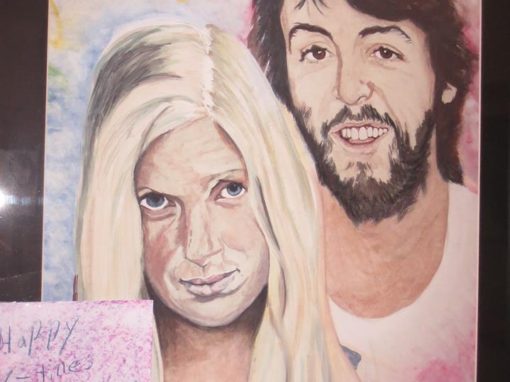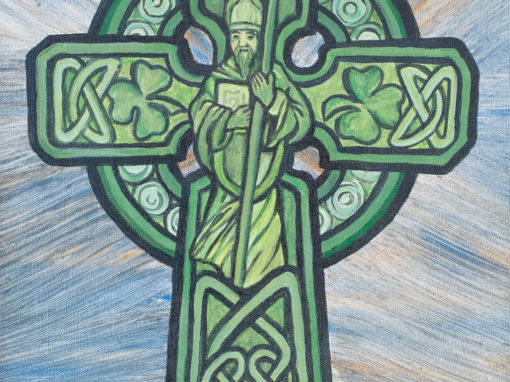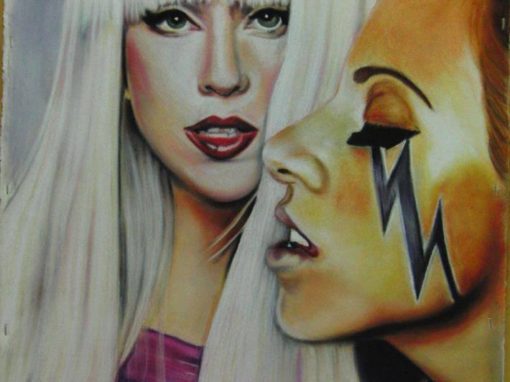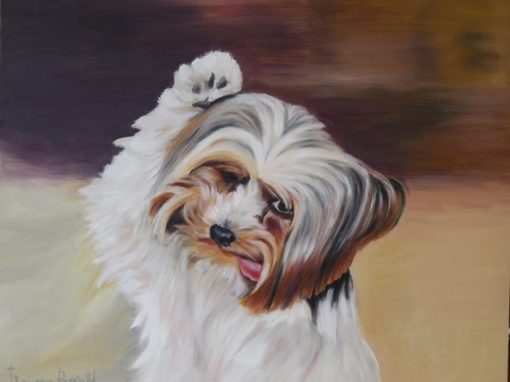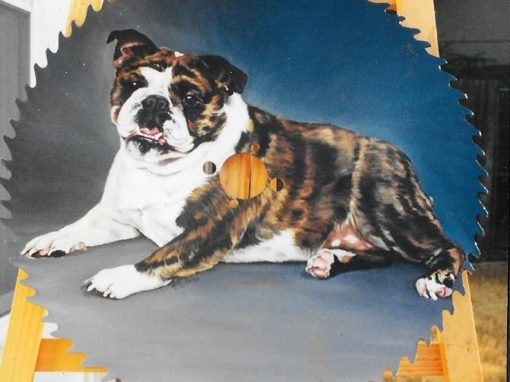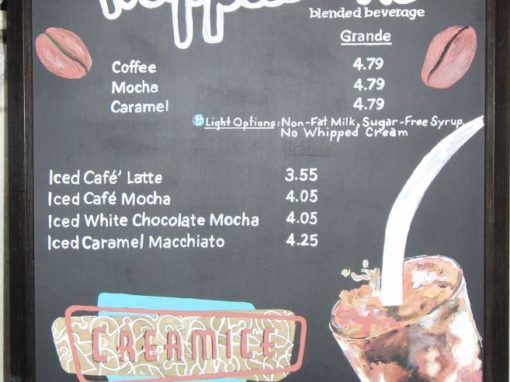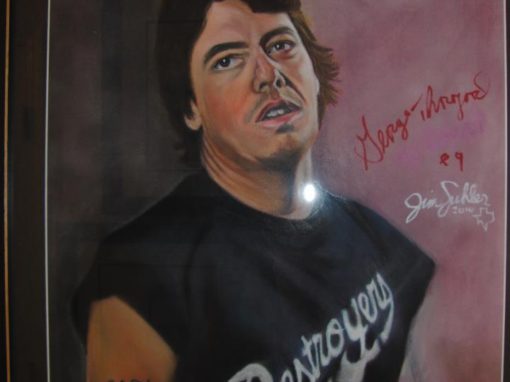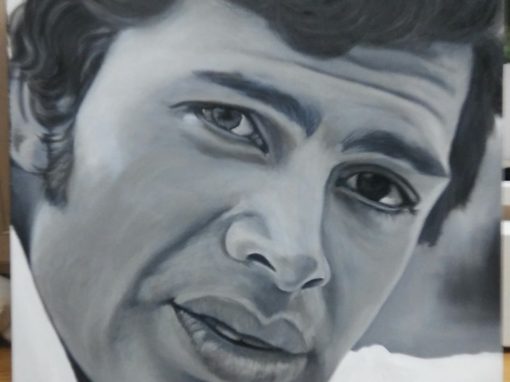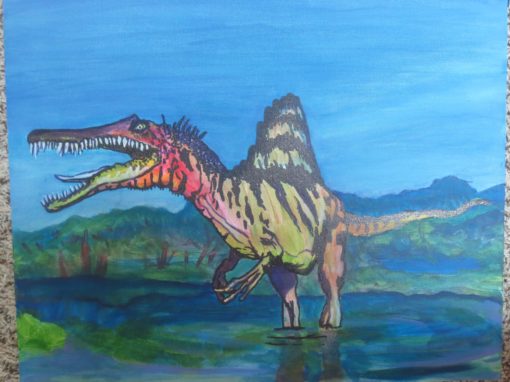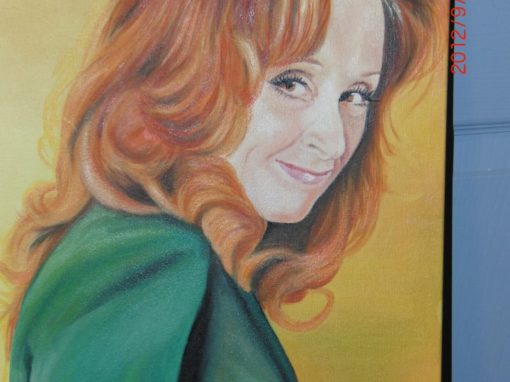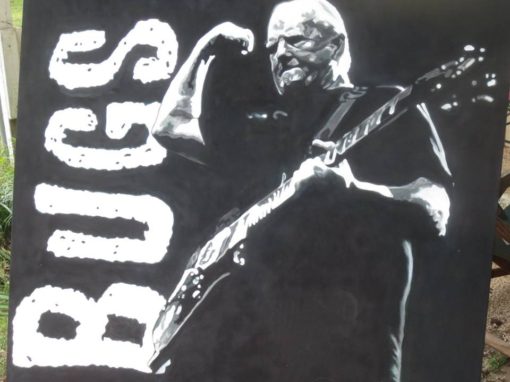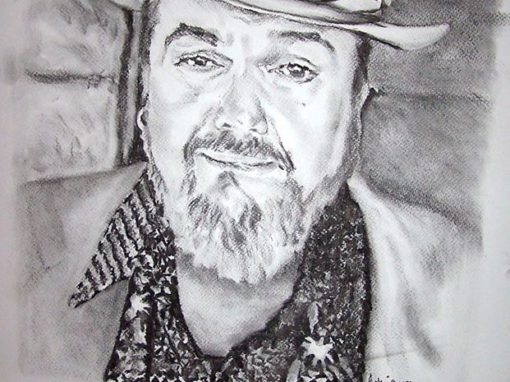 A large part of my art is creating portraits of great performers, seeking out the performers, and getting the performer to sign my art.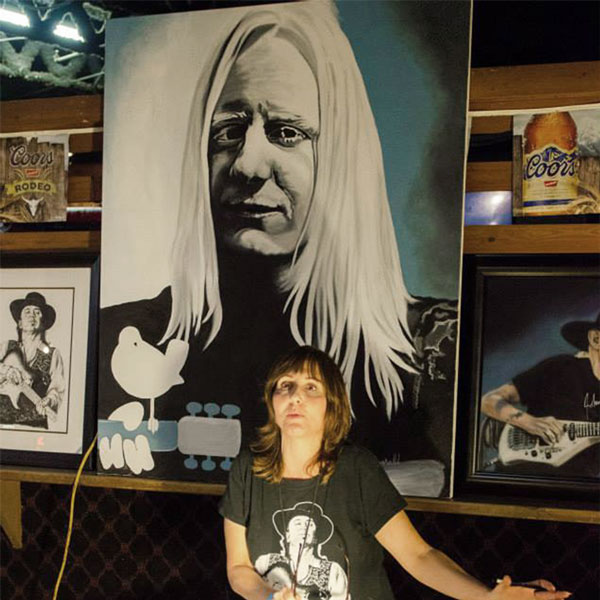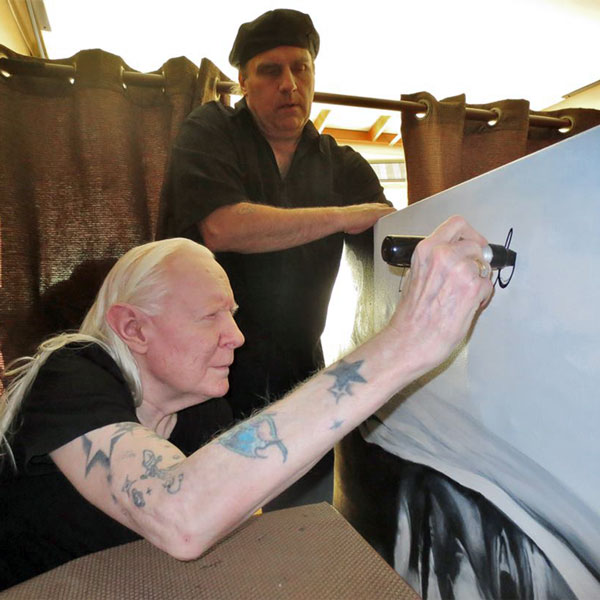 The musician signs the art.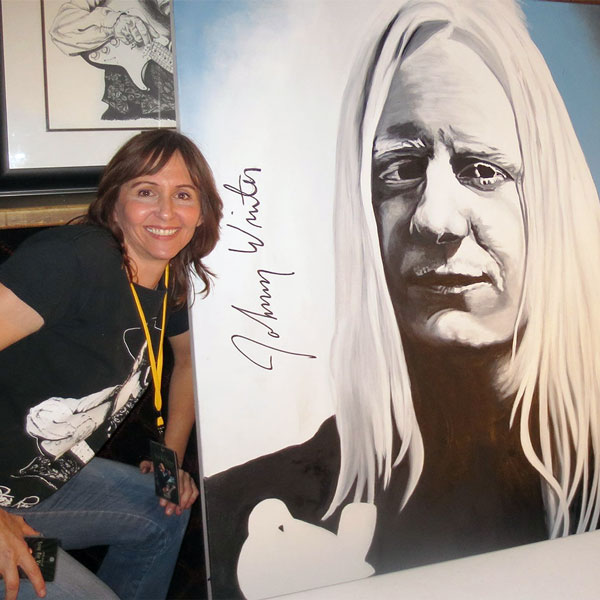 Enjoy the autographed portrait.
5311 Jason DR, Arlington, TX 76016